I've got a new historical mystery (The Red-Hot Blues Chanteuse) coming out next week! And usually, once I've told people that the mystery takes place on the vaudeville stage in 1919 San Francisco, I get two responses. It's either "Wow! How fun!" or "Uh…what's vaudeville?"
So this month I'm sharing links to the history of vaudeville—and a few other select types of entertainment—with you.
And so, Ladies and Gentlemen, please remove your hats, take your seats, and enjoy your popcorn and red vines.
Oh, and enjoy the show.
Boxing: Or more specifically women's boxing, because it certainly is entertaining and PLW's Edie Cay (A Viscount's Vengeance) is an expert in the sweet science. Here's Edie's Female Pugilism in the Regency Era.
Burlesque: It's so much more than a woman removing her clothing on stage. Or is it?
Le Moulin Rouge Cabaret in the 1920's. A little bit cabaret; a little bit burlesque? via google.
Cabaret: PLW's Michal Strutin (Judging Noa) offers this link on The Spectacular History of Paris' Cabarets.
Moving Pictures: For an intensive overview, Wikipedia is best. For a history of Edison Motion Pictures, visit the Library of Congress. And also from the LOC: The Life of a City: Early Films of New York, 1898-1906 and Before and After the Great Earthquake and Fire: Early Films of San Francisco, 1897-1916.
Music Halls and Variety: While much of the world had vaudeville (see below), England had music halls and Variety. Here are links to the lyrics to thousands of music hall songs, biographies of performers, a visit to Wilton's, the world's oldest music hall, and a dedicated music hall link list.
Wilton's, the world's oldest music hall, via britain-magazine.telegraph.co.uk
Parades: Whether it's Trooping the Colour (begun during the 1660 – 1685 reign of Britain's King Charles II), Mardi Gras (1857), Macy's Thanksgiving Day Parade (1924), or Disneyworld's Christmas Day Parade (1962), everyone loves a parade!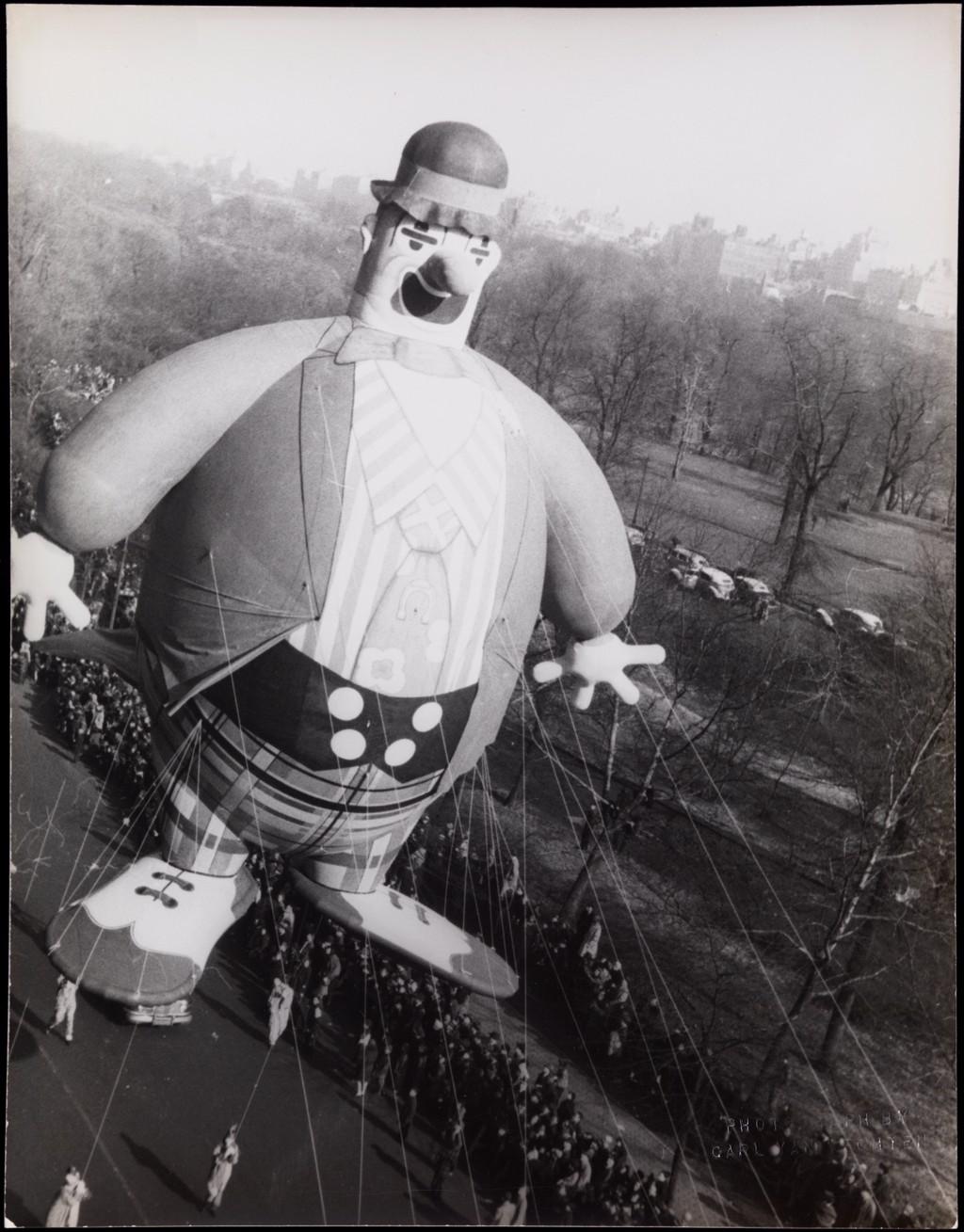 1937 Macy's Thanksgiving Day Parade photo by Carl Van Vechten via daily.jstor.org
Phonographs: What would our lives be like without the ability to enjoy music any time and any place? Here's the LOC's History of the Cylinder Phonograph, Instrumental Selections on the Edison Diamond Discs (1912 – 1929), and National Jukebox.
Puppetry: From the Sicilian Opera dei Pupi, England's Punch & Judy shows to The Sound of Music's The Lonely Goatherd to Oakland's Children's Fairyland, the artistry of puppetry is not just for kids.
Séances: Whether it took place in private parlor or upon a Music Hall stage, seances always have an element of entertainment. PLW author Jillianne Hamilton (The Spirited Mrs. Pringle) offers these links: Seeing is Believing: Spiritualism in the Victorian Era, and Why Did So Many Victorians Try to Speak with the Dead?
Theatre: There's no single link for theatrical entertainment (but this short video about the history of theater from ancient Greece to the 20th century is really good), but here's a range of sources. Got one to add?
Vaudeville: Last but certainly not least! Vaudeville defined. And then, the Library of Congress comes through with their American Variety Stage-Vaudeville and Popular Entertainment-1870-1920 online exhibit. Here are two of my favorite vaudeville primary sources: The New York Clipper, The Oldest Theatrical Publication in America and Brett Page's 1915 Writing for Vaudeville.
Joshua J Cotten via Unsplash
That's a short, select list of entertainment history. Hope you enjoyed the show!
Written by Ana Brazil
Ana Brazil writes historical crime fiction celebrating bodacious American heroines. She is a member of Sisters in Crime, the Historical Novel Society, and a founding member of Paper Lantern Writers.
Ana's latest historical mystery is THE RED-HOT BLUES CHANTEUSE, which features murder, mayhem, and music in 1919 San Francisco. Her award-winning historical mystery FANNY NEWCOMB & THE IRISH CHANNEL RIPPER is set in Gilded Age New Orleans.